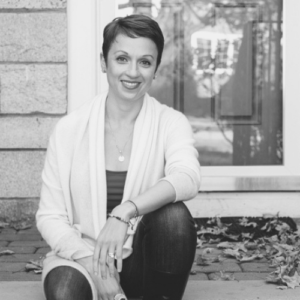 Global Authority in Maximizing Individual & Team Culture
Nataly Kogan is the founder of Happier, an app and a digital wellness company that has been called "the Facebook of the happiness movement." An entrepreneur, former digital media executive, and analyst with McKinsey & Co and Microsoft, Kogan decided to dedicate herself to helping others live fuller lives now, after her own 20-year pursuit of happiness led her to some startling realizations.
Since 2012, her company, Happier, has helped others do just that. Kogan's combined understanding of corporate cultures, leadership, performance improvement, and cultivating happiness has made her an asset for organizations looking to raise their productivity and employee engagement. She has received standing ovations from audiences at Million Dollar Roundtable, Fortune's Tech Brainstorm, BlogHer, SXSW, the 92nd St. Y, Harvard Women's Leadership Conference, Gillette, and TEDx Boston.
A successful entrepreneur and venture capitalist, Nataly found that after reaching the highest levels of corporate America, she still wasn't happy. Chasing achievement left her proud but unfulfilled, so she became inspired to figure out how to live a fuller, happier life. In the process, she found the answers each person and organization needs to unlock their maximum potential, making them more productive and innovative.
In her speeches, Nataly provides audiences with key takeaways they can implement to create stronger and long-lasting connections with teammates, customers and family.
Nataly has received standing ovations from such groups as Million Dollar Roundtable, Fortune's Tech Brainstorm, Blogher, SXSW, the 92nd St. Y, Harvard Women's Leadership Conference, Gillette, TEDx Boston, and many more.
Nataly has also been featured in the New York Times, The Wall Street Journal, Fortune, New York Magazine and Time Magazine, and has appeared as an expert on Dr. Oz, Bloomberg TV, and "One World" with Deepak Chopra.
Nataly emigrated to the U.S. from the former Soviet Union when she was just thirteen. She reached the highest levels of success on the corporate ladder including positions at WHERE (sold to PayPal), Microsoft's Future of Social Experiences Lab (FUSE), McKinsey & Co., and Hudson Ventures, a venture capital firm in New York. She is now CEO and Founder of Happier, an organization inspired by scientific research that shows how gratitude, mindfulness, and staying connected to people you care about create the foundation for a happier and healthier life. Nataly launched Happier to an overwhelming global response and has since built a community that has shared over six million happy moments (and counting) on the Happier mobile application and website.
For speaker enquiries, contact Pendulum Speaker Bureau on +353 1 685 3370.