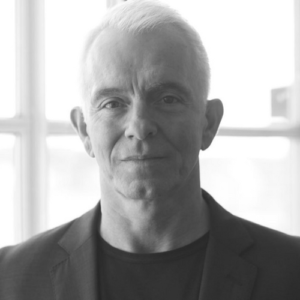 Martyn Newman PhD is a clinical psychologist and a global authority on Emotional Intelligence and Mindfulness. He is the author of the best selling book 'Emotional Capitalists – The Ultimate Guide to Developing Emotional Intelligence for Leaders' and more recently 'The Mindfulness Book' as well as the Emotional Capital Report (ECR), the international benchmark for measuring emotional intelligence and leadership performance.
Martyn received his PhD from the University of Sydney and holds an MA from GTU at the University of California, Berkeley, a Masters of Psychology from Monash University, Melbourne, and a Doctor of Psychology from La Trobe University, Melbourne. He has held academic posts as Senior Lecturer at the University of East London and the School of Psychology at ACU National. He is also an Instructor in Mindfulness on the MBA program, Sydney University. Martyn's advice has been sought at the highest levels of leadership worldwide, including Sky, Deloitte, ExxonMobil, Mars, Network Rail and Quiksilver, Royal Bank of Scotland and British Airways among many others.
"Experiencing emotional intelligence with Martyn Newman is a masterclass in understanding how to realise our own true potential. The man is an EQ Genius!" Karen Brice, Leadership & Culture Grant Thornton LLP
"Martyn Newman is an inspiring authority on emotional intelligence, mindfulness and leadership… His book, 'Emotional Capitalists' and the Emotional Capital Report (ECR) have proven to be powerful tools in Sky's ongoing mission to enhance leadership performance throughout our business. Personally, I am delighted to say this continues to be one of the most acclaimed and effective leadership programmes at Sky to-date." Ralph Tribe, Director for People at Sky
For speaker enquiries, contact Pendulum Speakers Bureau on +353 1 685 3370.