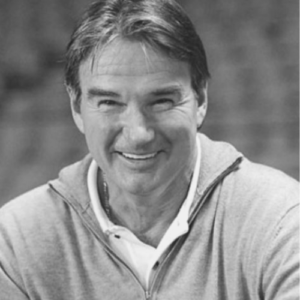 American Tennis Player
Jimmy Connors is an American professional tennis player who was one of the leading competitors in the 1970s and early '80s and was known for his intensity and aggressive play. During his career he won 109 singles championships and was ranked number one in the world for 160 consecutive weeks.
The left-handed Connors learned to play tennis from his mother at an early age, and when he was eight years old he competed in the U.S. boys' championship. A former student at the University of California at Los Angeles, he joined team tennis in 1972.
In 1974 he won three of the Grand Slam tournaments (U.S. Open, Australian Open, and Wimbledon) but was barred from the fourth, the French Open. He sued the Association of Tennis Professionals, alleging that they illegally excluded him from the French event, but he dropped his lawsuit after his loss to Arthur Ashe for the 1975 Wimbledon championship. He won the U.S. singles titles in 1976 and 1978 against Björn Borg and in 1982 and 1983 against Ivan Lendl. Connors also won the indoor championship five times (1973–75, 1978, and 1979), the Wimbledon and U.S. doubles (with Ilie Nastasein 1975), and the 1982 Wimbledon singles. He was also a member of the U.S. Davis Cup squad in 1976, 1981, and 1984.
Although he failed to win a major singles championship after his success at the U.S. Open in 1983, he continued to play in the 1990s. Hampered by an ailing left wrist and having lost the few matches he played in 1990, Connors dropped below 900 in the world rankings. After undergoing surgery, he came back to make the semifinals at the U.S. Open in 1991 after winning a dramatic five-set match against Aaron Krickstein in the fourth round on his 39th birthday.
Connors was inducted into the International Tennis Hall of Fame in 1998. He kept active in the sport, serving as a television commentator. From 2006 to 2008 he coached American player Andy Roddick. Connors wrote several books, including Jimmy Connors: How to Play Tougher Tennis (1986; written with Robert J. LaMarche), Don't Count Yourself Out!: Staying Fit After 35 with Jimmy Connors (1992; written with Neil Gordon and Catherine McEvily Harris), and the memoir The Outsider (2013).
For speaker enquiries, contact Pendulum Speaker Bureau on +353 1 685 3370.